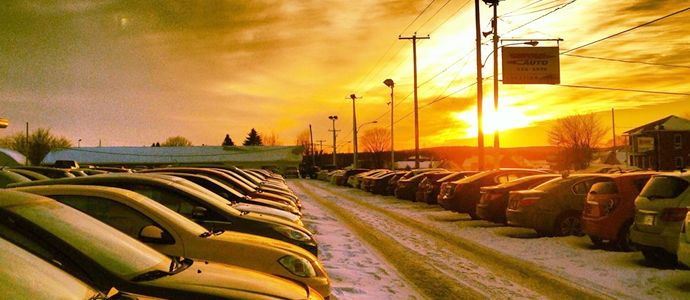 Welcome to Gervais Auto
Used Car Dealer at Trois-Rivières and Shawinigan
Welcome on the new website of your used-car dealer in Trois-Rivières and Shawinigan! Gervais Auto is proud to be your first choice for a used vehicle for the past 45 years and counting. At our family-run business, passed down from father to son, we have been offering fully inspected, warrantied vehicles without hidden costs, and we know the history of every one of our cars, SUVs and trucks. Honesty, a sense of family, expertise: these are what has made the reputation of our dealership over the decades.
For any type or category of pre-owned vehicle, come to Gervais Auto and discover our incredible inventory of over 500 vehicles - you will drive away fully satisfied!
We invite you while on our site to browse all our current promotions and our weekly specials, available exclusively at our dealerships in Trois-Rivières and Shawinigan. And at any time, please feel free to give us a call at 1 (877) 258-6515 (Trois-Rivières) or 1 (877) 258-0549 (Shawinigan) or contact us by completing our online form for more information about our products and services!
Contact Us